Computer Vision for Structural Dynami...
Books
Computer Vision for Structural Dynamics and Health Monitoring
This product is sold through an ASME partner.
Please complete your purchase through their site
Length: 0 days CEUs: PDHs:
by Dongming Feng and Maria Q. Feng
Co-published by Wiley and ASME Press
The PDF eBook edition will be available on The ASME Digital Collection (https://asmedigitalcollection.asme.org/ebooks)
Print-book edition is available on Wiley.com.
Provides comprehensive coverage of theory and hands-on implementation of computer vision-based sensors for structural health monitoring
This book is the first to fill the gap between scientific research of computer vision and its practical applications for structural health monitoring (SHM). It provides a complete, state-of-the-art review of the collective experience that the SHM community has gained in recent years. It also extensively explores the potentials of the vision sensor as a fast and cost-effective tool for solving SHM problems based on both time and frequency domain analytics, broadening the application of emerging computer vision sensor technology in not only scientific research but also engineering practice.
Computer Vision for Structural Dynamics and Health Monitoring presents fundamental knowledge, important issues, and practical techniques critical to successful development of vision-based sensors in detail, including robustness of template matching techniques for tracking targets; coordinate conversion methods for determining calibration factors to convert image pixel displacements to physical displacements; sensing by tracking artificial targets vs. natural targets; measurements in real time vs. by post-processing; and field measurement error sources and mitigation methods. The book also features a wide range of tests conducted in both controlled laboratory and complex field environments in order to evaluate the sensor accuracy and demonstrate the unique features and merits of computer vision-based structural displacement measurement.
Offers comprehensive understanding of the principles and applications of computer vision for structural dynamics and health monitoring
Helps broaden the application of the emerging computer vision sensor technology from scientific research to engineering practice such as field condition assessment of civil engineering structures and infrastructure systems
Includes a wide range of laboratory and field testing examples, as well as practical techniques for field application
Provides MATLAB code for most of the issues discussed including that of image processing, structural dynamics, and SHM applications
Computer Vision for Structural Dynamics and Health Monitoring is ideal for graduate students, researchers, and practicing engineers who are interested in learning about this emerging sensor technology and advancing their applications in SHM and other engineering problems. It will also benefit those in civil and aerospace engineering, energy, and computer science.

2020
256 PP.
Hardcover
ISBN-13 97811195666588
$140 (list) / $112 (member price)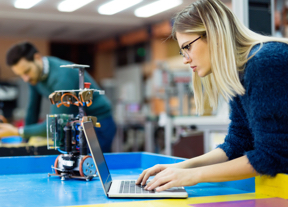 Get papers online in the ASME Digital Collection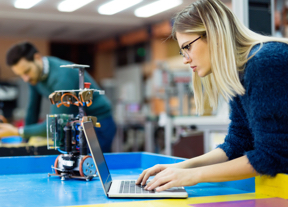 Find eBooks, journals, and proceedings papers
Sign up for content alerts
Sorry, we only have available spots for this course. Would you like to add those to your cart?