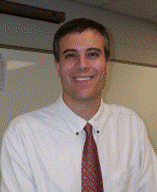 John-Paul Belanger, GDTP-S
President, Geometric Learning Systems
John-Paul Belanger is an internationally recognized instructor and consultant in geometric dimensioning and tolerancing. He has personally trained over 1000 people in the proper interpretation and application of GD&T, per ASME and ISO standards.
A veteran of classroom training and interactive televised training, Mr. Belanger has applied GD&T and performed tolerance stacks and Failure Mode Effects Analyses on a wide range of products across North America and Europe. Recent clients include General Motors, Nokia, Ford, Delphi Automotive Systems, Unisys, Tenneco Automotive, Dayco, SME, SAE, and Motorola. Mr. Belanger has a B.S.E. in Aerospace Engineering from the University of Michigan specializing in aircraft design and safety.
John-Paul Belanger is certified by the American Society of Mechanical Engineers as a Senior Level GD&T Professional.