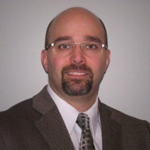 Jim Beary, GDTP-S, PMP
Technical Expert and Trainer, GE Appliances, a Haier Company
Jim Beary
is a Technical Expert and Instructor of GD&T, Dimensional Management, Functional Gaging and Inspection with a passion for training, developing, mentoring, and uniting people and companies in GD&T and dimensional engineering, functional gage and fixture design, dimensional metrology and inspection, DFMA and MBD/MBE practices.
Experience:
25 years of ASME Y14.43 Functional gage & fixture design & dimensional metrology inspection training.
25 years ASME Y14.5-2018, '09, '94, and '82 GD&T development, application, training & mentoring.
25 years of personnel and department servant leadership, training and development.
25 years of corporate process, standards, and work instruction development and implementation.
5+ years of PMP Certified project and program management and PMO involvement.
ASME Committee Assignments
Y14.48 - Universal Direction & Load Indicators Committee - Vice-Chairman
Y14.43 - Dimensioning and Tolerancing Principles for Gages and Fixtures Committee - Member
14.5.2 - Certification of GD&T Professionals Committee - Member
Y14.5 - Dimensioning and Tolerancing Committee Support Group - Member
Model Based Enterprise Subject Matter Expert Support Group – Member