ASME Learning & Development with Foru...
ASME Learning & Development with Forum in Argentina

Setting the Standard for Workforce Learning Solutions
ASME Learning & Development is recognized as a leader in training for engineers and technical professionals. Our specialist courses are tailored to the needs of industry professionals and combine academic rigor with applications to real-world situations.
Recognizing that global education and training can be provided more efficiently and affordably by locally trained content experts, ASME works with local technical organizations and engineers to deliver courses in regional markets.
We are happy to work with GAIL Training Institute (GTI) in India. GTI, as a leading training institute offers training related to the gas value chain for professional development of executives working in the Oil & Gas sector. GTI's goal is to provide programs to sharpen knowledge, improve skills, align attitude and promote efficient use of applicable technology.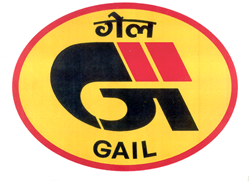 Contact Information: Ayush Gupta Chief Manager (Training)
GAIL Training Institute
Address: Plot No. 24, Sector 16A,
Noida U.P. India
Pin code 201301
Tel: (011) 911202515353
Fax: (011) 911202511134
Email: gti@gail.co.in
Website: http://gailonline.com/gti/index.html