Three American Inventors Take Home 1s...
Three American Inventors Take Home 1st in First Global Competition for Hardware with Social Purpose
Jun 26, 2017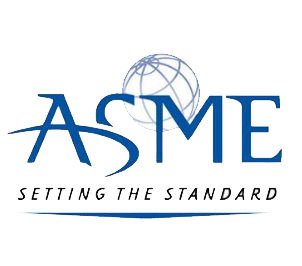 For Immediate Release
Mobile Refrigeration, Smoke-Free Combustion, and Handheld Optometry Solutions Earn Share of $500K in Cash and Prizes in ASME Innovation Showcase (ISHOW)
Fourth Team Receives "Special Recognition" Award for Outstanding Technology for Social Good
Washington, D.C., June 26, 2017 – The world's largest organization for mechanical engineers today named three social-minded hardware inventors as U.S. Grand Prize winners of the prestigious 2017 ASME Innovation Showcase (ISHOW). The three inventors – based in Washington, D.C., New York City, and Boston, respectively – were among ten who traveled to Washington DC last week to vie for a share of $500,000 in awards and technical support in the first global competition for hardware with a social purpose. The U.S. winners will be invited to ISHOW New York City in October 2017.

As the field was especially robust this year, ISHOW judges were pleased to recognize a fourth team from Pennsylvania with a "Special Recognition" award and $5,000 cash prize for its outstanding technology for social good.
ISHOW was created to help entrepreneurs focused on hardware-led social innovations scale their solution to markets in need. A link to the winning designs and descriptions follows:
https://thisishardware.org/competition/2017/usa
The three Grand Prize winners are:
Quang Truong (Washington, D.C.) – The EV-8 Cooler is a low-cost mobile refrigerator that runs on water, which is perfect for low-income families who live off the grid or cannot afford a conventional refrigerator.
Ethan Kay (New York City, NY) BioLite HomeStove is an ultra-clean cookstove that reduces smoke emissions by 90% and biomass fuel consumption by 50% compared to traditional open fire cooking. It also co-generates electricity from the flame.
Shivang Dave (Boston, MA) – QuickSee was developed to disrupt the barriers to eyeglass prescriptions for billions of people worldwide so that they can get the eyeglasses they need.
The ISHOW "Special Recognition" award went to:
Mary Elizabeth McCulloch (Milesburg, PA) – Millions of people are nonverbal. Current devices are too expensive and un-customizable. The Voz Box is an innovative, affordable speech generation device with customizable sensors.
In Africa, as much as 45% of produce grown locally spoils before it reaches the consumer. Furthermore, recent droughts in several regions of Africa have created a shortage of food, placing millions at risk of famine. By creating a refrigeration solution that runs on nothing other than sun and water, the EV-8 Cooler creates dependable cold-chain solutions without dependence on costly infrastructure. This allows small rural farmers to increase the percentage of their crops that get to market thereby improving their standard of living and putting fresher food in the hands of consumers.

Three billion people in the developing world still cook over smoky open fires every day, posing one of the greatest health and environmental challenges of our time. The smoke from these fires kills four million people annually—more than AIDS, TB, and Malaria, combined!—and disproportionately affects women and children. Moreover, the adoption rate of electronics in developing markets is outpacing electrification, making it time-consuming and costly to recharge.
BioLite HomeStove
effectively solves both problems—designed to provide the user with the feeling of an open fire, it reduces smoke emissions by 90% and biomass fuel consumption by 50% compared to traditional open fire cooking, while also co-generating electricity from the flame to charge mobile phones and lights.
One out of every five people worldwide lack the eyeglasses they need. They suffer from reduced productivity, lack of access to education, and have a poor overall quality of life. While eyeglasses in developing countries are typically affordable, there are not enough eye care professionals to prescribe eyeglasses.
QuickSee
is an affordable, portable, accurate, and easy-to-use solution that makes it possible for optometrists to increase their ability to prescribe more eyeglasses. Given its ease of use, opticians, nurses, and teachers can also easily be trained to use QuickSee to increase awareness and improve access to vision correction.
Nonverbal diseases like ALS and cerebral palsy affect about 4.5 million people worldwide, preventing them from verbally communicating and finding work. Many medical conditions can cause someone to be unable to speak, including Anoxic brain injury and Rett's syndrome. Everyone deserves a voice, one that can be heard! With the help of the
Voz Box
—an affordable and easy to use assistive speech device tailored to the specific needs of its user—many people can voice their wants and talents, leading them to live a better life.
ASME's esteemed panel of judges was vastly impressed by EV-8 Cooler, BioLite HomeStove, QuickSee and Voz Box's innovative and globally scalable solutions to enhance quality of life for populations in need.
"The unique solutions of our three ISHOW winners and Special Recognition Award recipient will radically transform and elevate the way their beneficiaries live, allowing them to thrive in ways that were previously impossible," said K. Keith Roe, president of ASME. "Their display of creativity and ingenuity, and that of their peers, fully embodies the spirit of the ISHOW and exemplifies the potential of tomorrow's engineering problem-solvers and business leaders."
Quang Truong, Ethan Kay, and Shivang Dave will share $500,000 in cash and in-kind prizes, along with three other winners each in Bangalore, India, and Nairobi, Kenya.
The winners are among ten socially-minded hardware entrepreneurs who were selected among 150 applicants as finalists of the event, held June 22 at the District Architecture Center, to present a range of devices designed to make a transformational economic, environmental, and social impact. During the competition, the finalists appeared before a panel of judges, including successful entrepreneurs, academics, and founders of venture-funded startup companies, to pitch the engineering design attributes of their prototypes and outline their plans for manufacturing, implementation, marketing, and financing.
"ASME congratulates and thanks all our winners and finalists for serving as catalysts of change and social good," noted Roe. "By constantly seeking to innovate and disrupt the status quo, they are making a measurable difference for people around the world today and for generations to come."
For more information about this year's ISHOW participants and winners, please visit: ThisIsHardware.org
---
About ASME
ASME helps the global engineering community develop solutions to real world challenges. Founded in 1880 as the American Society of Mechanical Engineers, ASME is a not-for-profit professional organization that enables collaboration, knowledge sharing and skill development across all engineering disciplines, while promoting the vital role of the engineer in society. ASME codes and standards, publications, conferences, continuing education and professional development programs provide a foundation for advancing technical knowledge and a safer world. For more information, visit www.asme.org.
---
Contacts:
Deborah Wetzel
Media Relations Manager
The American Society of Mechanical Engineers
1-212-591-7085
wetzeld@asme.org
Peter Himler
Flatiron Communications LLC (for ASME)
phimler@flatironcomm.com
Google Voice: 1-516-308-1120
Twitter: @peterhimler
Isabelle Jetté
McPherson Strategies (for ASME)
isabelle@mcpstrategies.com
(m) 1-312-636-6390