ASME and Black & Veatch Launch Twinify Technologies to Provide Digital Twin Solutions
ASME and Black & Veatch Launch Twinify Technologies to Provide Digital Twin Solutions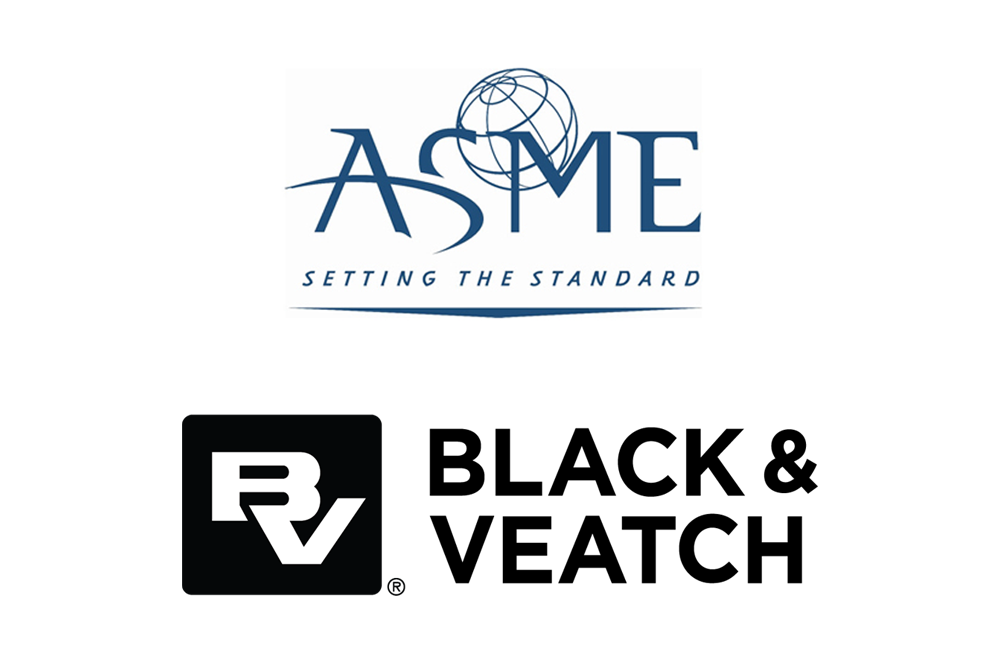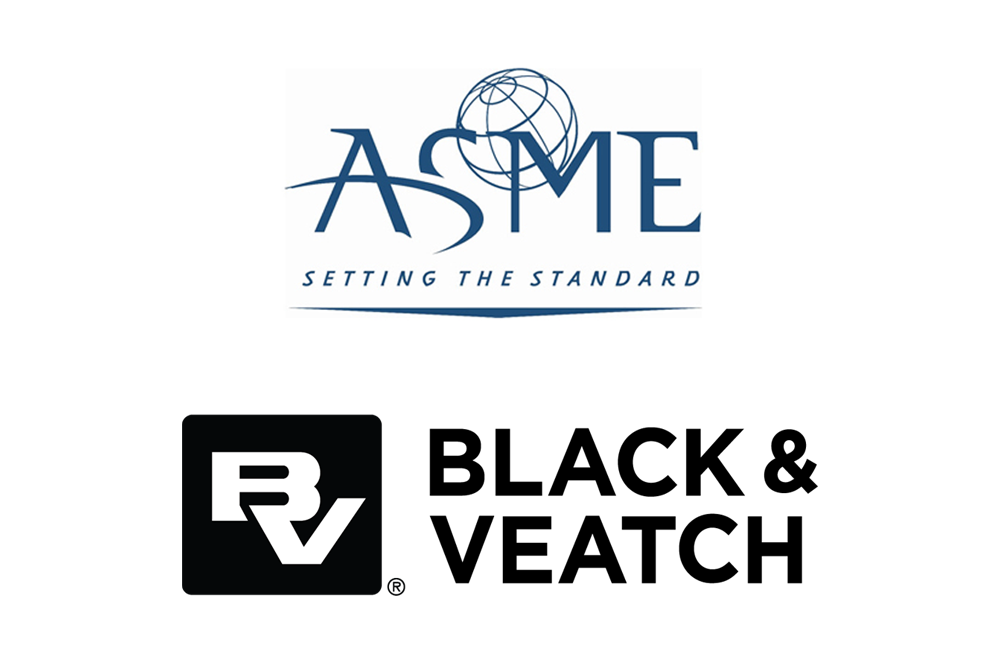 NEW YORK (May 9, 2022) – The American Society of Mechanical Engineers (ASME) and Black & Veatch announced today the launch of a new joint venture, Twinify Technologies LLC, to provide digital twin solutions serving clients in asset intensive industries. Headquartered in New York, Twinify will operate through a partnership between the International Society of Interdisciplinary Engineers (ISIE) LLC, a for-profit subsidiary of ASME, and Black & Veatch.
"Digital Twin technologies are essential to enhancing competitiveness, efficiency, and scalability for the power, water, and manufacturing sectors as they strive to provide reliable and cost-effective service delivery in a tighter operating and regulatory environment," says ASME Executive Director/CEO Tom Costabile. "ASME has long been a leader in performance test codes and operating standards that can elevate the performance and capabilities of digital twin services. We are proud to team up with Black & Veatch, a leader in sustainable infrastructure, to build on their existing technology and develop new state-of-the-art digital twin solutions for a diverse range of clients."
Twinify's digital twin solutions will focus on improving infrastructure asset efficiency and responsiveness and reducing downtime. Powered by deep industry domain knowledge and a unique combination of domain models and artificial intelligence (AI), the company delivers integrated, OEM agnostic, adaptive planning capabilities that optimize performance and mitigate risk. Twinify will help clients in asset intensive industries to build, deploy and manage real-time digital twins, and develop and deploy digital twin standards and guidelines that address critical design and operational business issues.
"Clients across infrastructure sectors need services that can improve and accelerate how asset-intensive industries design, build, and operate critical assets and processes," says Marty Travers, executive director of Black & Veatch. "Twinify's offerings combine ASME's leadership in bringing standards, best practices, education, and solutions to industry with Black & Veatch's proven ability to operationalize domain expertise and asset analytics to solve complex industry challenges."
Peter Marino will join Twinify Technologies as its interim chief executive officer. Most recently, he was senior manager of strategy and special projects for ASME. Marino has been with ASME since 2020. Previously, he was the founder and executive director of the Metropolitan Society for International Affairs in New York and has run technology and finance startups in London and Shanghai. The startup team includes Scott Stallard and Brian Baker, who each have more than 20 years of distinguished service with Black & Veatch and will serve as chief technology officer and chief architect, respectively. Four other Black & Veatch professionals will also join the startup. (See below for team biographies.)
"Twinify provides a critical solution at a transformative time for the infrastructure services industry," says Marino. "The last two years highlight the importance of technology in delivering superior industrial efficiency and coordination in maintaining system stability while delivering economic growth and exceptional returns. The full impact of the digital industrial revolution is just now coming to bear, and Twinify is entering the market at the right moment to help our clients realize more value across their portfolios."
As part of the new company's operations, nDimensional, a leader in digital twin enablement, will aid Twinify in the delivery of advanced digital twin solutions.
For more information, visit https://twinify.com and follow Twinify on social media.

#digitaltwin
Editor's Notes:
Black & Veatch has deployed ASSET360™ and other asset performance management and data analytics solutions to leading energy, water, and commercial clients seeking optimized performance.
ASME is globally recognized as the leader in consensus-developed codes and standards in the field of mechanical engineering. The Society's portfolio includes over 500 standards covering topics from pressure technology, nuclear plants, elevators and escalators to additive manufacturing, energy storage, and robotics.
ASME regularly convenes experts and tracks the latest developments in digital engineering including AI, IoT, digital twin, simulation, and computer aided design.
About Black & Veatch
Black & Veatch is a 100-percent employee-owned global engineering, procurement, consulting, and construction company with a more than 100-year track record of innovation in sustainable infrastructure. Since 1915, we have helped our clients improve the lives of people around the world by addressing the resilience and reliability of our most important infrastructure assets. Our revenues in 2021 exceeded US$3.3 billion. Follow us on www.bv.com and on social media.
About ASME
ASME helps the global engineering community develop solutions to real world challenges. Founded in 1880 as the American Society of Mechanical Engineers, ASME is a not-for-profit professional organization that enables collaboration, knowledge sharing, and skill development across all engineering disciplines, while promoting the vital role of the engineer in society. ASME codes and standards, publications, conferences, continuing education, and professional development programs provide a foundation for advancing technical knowledge and a safer world. In 2020, ASME formed the International Society of Interdisciplinary Engineers (ISIE) LLC, a new for-profit subsidiary to house business ventures that will bring new and innovative products, services, and technologies to the engineering community, and later established the holding company, Global Knowledge Solutions LLC. In 2021, ASME launched a second for-profit subsidiary, Metrix Connect LLC, an industry events and content platform to accelerate digital transformation in the engineering community and an agent for the Mechanical Engineering® brand of media products. For more information, visit www.asme.org.



@ASMEdotorg
###
Media Contacts:
Monica Shovlin
MCShovlin Communications LLC (for ASME)
monica@mcshovlin.com
+1 541-554-3796
Patrick MacElroy
Black & Veatch
MacElroyP@BV.com
Office phone: 646-779-8354
Mobile: 516-477-0914
24-HOUR BV MEDIA HOTLINE: 855-999-5991
Meet the Startup Team
Peter Marino, Chief Executive Officer
Peter Marino is proud to be named as the interim CEO of Twinify. Most recently, he was senior manager of strategy and special projects for ASME, where he led efforts to expand the Society's involvement in Asian markets as well as driving the internal development and incubation of the Twinify project with Black & Veatch. He has run startups in the political risk and analysis sectors, and worked in Shanghai for five years for Aurigon, Ltd., a London-based private equity and family investment office. He earned a Master of Arts degree from the New School in New York, a MSc degree from the London School of Economics, and a Bachelor of Arts degree from Norwich University in Vt.
Scott Stallard, Chief Technology Officer
Scott Stallard currently serves as chief technology officer of Twinify. He brings more than 40 years of experience and leadership in advanced technologies, analytics, and power/industrial asset management. During his more than 20 years at Black & Veatch, Stallard has pioneered applications of computer-based design, simulation, and strategy and planning tools, creation of advanced analytics and AI solutions, and led conceptualization, development, and commercialization of the Black & Veatch ASSET360™ industry leading platform. His experience also spans leadership of specialized consultancy and engineering services business for asset performance, asset health, maintenance, fuel supply, and portfolio optimization, and he served as vice president of asset management services within Black & Veatch's energy business for 15 years. He earned a Bachelor of Science degree in mechanical engineering and business administration from the University of Kansas. He has actively participated in a variety of energy, policy, and educational institutions including World Energy Council, University of Kansas Mechanical Engineering Board, and ASME Industry Board (Chairman 2019-2022).
Brian Baker, Chief Architect
As chief architect for Twinify, Brian Baker is responsible for architecting and delivering the company's digital twin platform. In this role, Baker leads the delivery of an innovative platform that will enable and accelerate the deployment of domain rich performance digital twins. He has a passion for designing and delivering software solutions that solve complex analytic problems. He has decades of experience architecting and deploying software solutions including more than 20 years at Black & Veatch, culminating in his role as chief architect of an industry leading analytics and AI platform. During his time with Black & Veatch, Baker led the development of major solutions to serve asset management, advanced planning, and application performance management (APM). He earned a Bachelor of Science degree in computer science from the University of Kansas where he also earned a Master of Business Administration degree.
April Anderson, Chief Strategy Officer
As chief strategy officer, April works closely with Twinify's CEO to define strategic business plans and works with the entire team to ensure day-to-day activities and results sustain the company's plans. In addition, she helps detail the simulation and planning approach incorporated into Twinify's software. Anderson's forte is taking ventures "from good to great" by finding and filling gaps in processes, strategies, and/or teams. Over 20 years at Black & Veatch, she managed software development and deployment initiatives for products that define risk and evaluate forward planning strategies for energy, water, and community domains. She has defined and communicated product vision, roadmap, and execution plans and managed software throughout the product lifecycle. She has spent the past year managing a financial technology company's transition to a new brand and a new entity. Anderson earned a Bachelor of Science degree in mechanical engineering from North Dakota State University.
Ryan Deschaine, Director of Innovation
As Twinify's director of innovation, Ryan Deschaine leads the identification and development of ideas, innovators, and strategy for groundbreaking new products. He is uniquely talented in both creative problem-solving and highly technical conceptualization and has a love of people and innovation. He thrives at client pursuit and leading teams to quickly bring real client value. Deschaine is passionate about the full life cycle of products from idea to profitability, has a breadth of knowledge across the entire process, and 20 years' experience in large-scale machine learning/cloud analytics and first-of-kind solutions. He earned a degree in mechanical engineering from the University of Kansas.
Joshua Rausin, Senior Engineer
Joshua Rausin is a senior engineer at Twinify. His responsibility is to provide clients with trusted digital twin solutions that solve problems and provide big value outcomes. He strives to understand clients' needs concerning their assets and applies math, machine learning, and analytics with the goal of enabling the client to make informed decisions about performance, reliability, and portfolio profitability. Rausin has a drive to engage, explore, discover, and deliver creative and precise insights through engineering and software. He has worked more than 12 years at Black & Veatch and has experience that spans many industries and business lines. His roles have ranged from first-of-a-kind system design for nuclear power to directing a technology segment of an APM software platform. He earned a Bachelor of Science degree in mechanical-nuclear engineering from Kansas State University and is a licensed Professional Engineer.
Brad Wilkes, Senior Engineer
Brad Wilkes is a senior engineer for Twinify. He is responsible for turning problems into solutions and creating content for reuse and large-scale deployment of digital twins. Wilkes is a result-oriented and quality-focused professional with experience designing combined cycle power plants. He has more than 10 years' experience delivering customer-focused solutions and analyzing business operations. He has managed and prioritized product backlog for an engineering-focused software as well as an APM software. He holds a Bachelor of Science degree in mechanical-nuclear engineering from Kansas State University.
Related Content