Robert S. Langer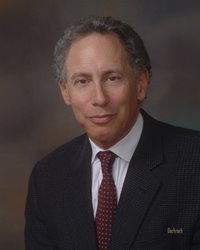 Robert S. Langer
Robert S. Langer was born on August 28, 1948, in Albany, New York. After high school, Langer enrolled in Cornell University, where he earned his bachelor's degree in chemical engineering in 1970. He next pursued graduate studies at MIT, where in 1974 he earned his doctoral degree in chemical engineering. It was during this time that Langer both started and chaired the math and science departments at a school (founded to prevent teenage drug abuse) while educating hundreds of working class teenagers. From 1974–1977 he worked as a postdoctoral fellow for cancer researcher Judah Folkman at the Children's Hospital Boston and at Harvard Medical School.
With career goals "to help people, to make them happy, and to do good in the world," Dr. Langer began an academic career at MIT in 1977 in the Department of Nutrition & Food Sciences.
Widely recognized as the father of controlled drug delivery and tissue engineering, Robert S. Langer is The David H. Koch Institute Professor at the Massachusetts Institute of Technology.
In the 1990s, he established an innovative model of research and development, in order to achieve his lifetime goal of using science to change the world and the lives of many people. Drawing on the work of medical researchers and his own research into polymers, Langer has developed innovative systems of drug delivery and has designed biodegradable polymers on which human tissue can be grown. The benefits of Dr. Langer's insights are now helping people everywhere, from controlled release microspheres, to stents implanted in cardiac patients, to targeted drug therapy, to the growth of new human tissue.
Overseeing and maintaining the largest biomedical engineering lab in the world - The Langer Lab at the Koch Institute for Integrative Cancer Research at MIT - Langer works with postdoctoral and graduate students in the lab with about $15 million in annual grants supporting more than 100 researchers. More than 900 students and researchers have been trained at The Langer Lab. He and his associates hold nearly 1,100 US and foreign patents. They have published more than 1,300 scientific papers and 16 books focusing on biomedical or bio-engineering subjects and have helped launch more than 30 companies. It has been estimated that the lives of as many as two billion people have been touched by the technologies created by Robert Langer and his research teams. Many of his former students now lead companies or laboratories of their own and advise governments on medical technology.
So widespread has been the impact of the innovations from The Langer Lab it has been stated that: "His work has had a significant impact on fighting cancer and heart disease, with more than 100 million people using medicines delivered via his designs." In 2015, when Langer received the Queen Elizabeth Prize for Engineering (set up to inspire young people to become engineers), he told the BBC: "I've always wanted to see what I can do to help people have happier, healthier lives. I worked in a hospital for a number of years - I've seen different medical problems and I've thought: What can we do to make things better for people?"
"By doing these things you can help people live happier lives. Some people say it's magic."
Robert S. Langer, 2015