Apply Now to Become an ECLIPSE Intern
Apply Now to Become an ECLIPSE Intern
Dec 8, 2016
Dec. 9, 2016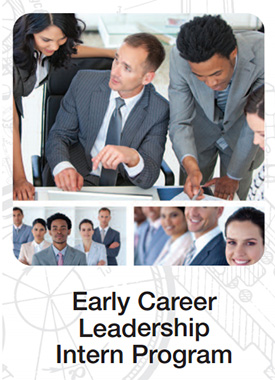 ASME is now accepting applications for the Early Career Leadership Intern Program to Serve Engineering (ECLIPSE) program — a unique opportunity for early career members of ASME to learn first-hand about the inner workings of the Society. If you're interested in applying for the 2017-2018 program, now is the time to act. The deadline to submit an application for the program is Jan. 3, 2017.
Once accepted to the program, each ECLIPSE intern is assigned to a specific unit of the Society for a one-year term, during which he or she will work closely with a dedicated coach from ASME leadership to complete one or more projects. Society units ECLIPSE interns may work with include the Board of Governors, the Volunteer Orientation and Leadership Training (VOLT) Academy, Engineering for Global Development, Technical Events and Content, Standards and Certification, and Government Relations, among others.
ECLIPSE interns will have the chance to travel to meetings and participate in workshops and training sessions to build leadership skills, which will serve them in their professional and personal lives. There is a wide range of opportunities for interns to network among themselves and with senior Society officers to see how they can incorporate the ASME experience into their career development. In addition, past ECLIPSE interns have gone on to serve in leadership positions within ASME, such as member of the Board of Governors and member of the Committee on Finance and Investment.
The ECLIPSE program is open to ASME members with three to 10 years of professional experience as an engineer who have previous experience serving on an ASME section, division, institute or committee and the ability to work on volunteer projects and attend required events. Interns are expected to attend the ASME Annual Meeting in June and the International Mechanical Engineering Congress and Exposition (IMECE) in November, as well as a second Annual Meeting at the end of their term as intern.
Applications are due Jan. 3, 2017. Candidates will be notified of the status of their applications by the middle of February.
For more information on the ECLIPSE program, or to apply, visit go.asme.org/ECLIPSE.