Pressure Relief Devices Design Sizing...
Courses
Pressure Relief Devices: Design, Sizing, Construction, Inspection & Maintenance
Course Type:
Public Course
This product is sold through an ASME partner.
Please complete your purchase through their site
Length: 3 days CEUs: 2.30 PDHs: 23.00
Course also available in the US>>
Pressure relief devices, also known as the "last line of defense" for pressurized equipment, are critical for the prevention of catastrophic failures during overpressure conditions.
This course is a comprehensive review of the design, construction, installation, operation, inspection and maintenance of pressure relieving devices currently in use on all types of boilers, pressure vessels, tanks and piping. The code requirements for pressure relief devices are discussed, as covered by the following ASME Boiler and Pressure Vessel (B&PV) Codes and Piping Codes:
ASME Section I – Power Boilers
ASME Section IV – Heating Boilers
ASME Section VIII – Pressure Vessels
ASME B31.1 – Power Piping
ASME B31.3 – Process Piping
The following European Code will be reviewed, and its application will be discussed in detail:
EN ISO 4126 – Safety devices for protection against excessive pressure
In addition, the following American Petroleum Institute (API) standards will be discussed:
API RP 520 - Part I & II Sizing, Selection, and Installation of Pressure Relief Devices
API RP 576 - Inspection of Pressure Relief Devices
You Will Learn To
Explain the Code requirements for pressure relief devices covered by the ASME Boiler and pressure Vessel Code and the ASME Pressure Piping Codes
Identify the design, construction and manufacturing requirements of pressure relief devices
Select materials for various types of pressure relief valves, and rupture disks
Explain how to apply the API RP 520 Part I, Sizing and Selection of Pressure Relieving Devices, API RP 520 Part -2, Installation of Pressure Relief Devices, and API RP 576 - Inspection of Pressure Relief Devices
Perform calculations for sizing and selection of pressure relief devices for single phase flow of fluids
Explain how to handle transportation, storage, installation, and maintenance
Explain how to perform inspections as per the National Board Inspection Code (NBIC), and API standards
Describe how to establish a National Board VR (valve repair) certification program and repair PRVs
Explain how to test pressure relief valves as required by the code
Outline
Review Course Outline
Who Should Attend
This course is designed for engineers of all levels from fresh engineering graduates to experienced engineers. It is an essential resource for mechanical engineers, and design engineers; process engineers, and chemical engineers; reliability engineers, and maintenance engineers; inspectors, and testing engineers; as well as plant supervisors, and managers.

Daniel E. Tompkins has over 40 years' experience in Boiler and Pressure Vessel design, construction, commissioning, operation, maintenance, and inspection. He graduated from Marine Engineering in the province of Ontario, Canada and is certified as a First Class Power Engineer in the Province of Alberta, Canada.

Dan is the Chief Inspector of an Owner User inspection program and has been registered as an In-service Inspector in the Province of Alberta Canada for over 20 years. He has overseen Pressure Relief Valve service and repair programs as well as inspection and repair programs for boilers and pressure vessel owner organizations.

Dan is a member of ASME and has been a member on several ASME B&PV committees for over 15 years. He currently sits on BPV I and BPV XIII standards committees as well as BPV I Sub-Group General Requirements and Piping and BPV XIII Sub-Group General Requirements.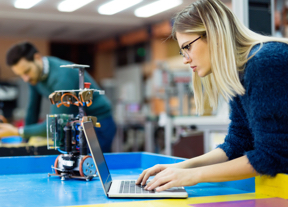 Get papers online in the ASME Digital Collection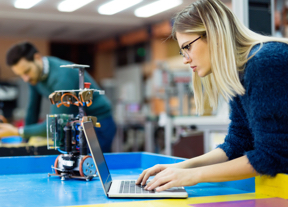 Find eBooks, journals, and proceedings papers
Sign up for content alerts
Sorry, we only have available spots for this course. Would you like to add those to your cart?