Mantenimiento Centrado en Confiabilid...
Courses
Mantenimiento Centrado en Confiabilidad - MCC
Course Type:
Online Instructor-Led Course
This product is sold through an ASME partner.
Please complete your purchase through their site
Length: 43 days CEUs: 2.30 PDHs: 23.00
10% de descuento
Usar código promocional: 21EL
Descripción del curso:
En la actualidad, las organizaciones industriales están implantando nuevas técnicas, con el objetivo principal de optimar sus procesos de Gestión del Mantenimiento. Dentro de estas nuevas técnicas, la metodología de gestión del mantenimiento denominada: Mantenimiento Centrado en Confiabilidad (MCC), constituye actualmente, una de las principales y más efectivas herramientas para mejorar y optimar el mantenimiento en las organizaciones.
¿A quién va dirigido?
Ingenieros de mantenimiento y producción, personal de mantenimiento y operaciones, supervisores y personal de nivel gerencial, quienes serán los responsables de coordinar las aplicaciones de MCC, auditar los resultados y suministrar los recursos necesarios para llevar a cabo la implantación del MCC.
Objetivos
Explicar la teoría básica del MCC y describir de forma detallada el proceso de implantación del MCC.
Definir los diferentes tipos de funciones de los sistemas y establecer los parámetros de ejecución en términos de seguridad, impacto ambiental, calidad, rangos operacionales y rangos de control.
Identificar los caminos por los cuales los sistemas pueden dejar de cumplir sus funciones (fallas funcionales).
Identificar las causas (modos de fallas) que provocan las fallas funcionales.
Evaluar los riesgos que provocan los modos de fallas, jeraquizarlos en función de su impacto y establecer prioridades de mantenimiento.
Comprender y utilizar, el proceso lógico de decisión diseñado por la metodología del MCC, para seleccionar tareas y frecuencias efectivas de mantenimiento.
Calcular y evaluar los indices básicos de la gestión de Mantenimiento: Disponibilidad, Confiabilidad y Mantenibilidad.
Aplicar los conceptos teóricos del MCC y llevar a cabo aplicaciones prácticas reales, aprovechando la experiencia de cada uno de los participantes.
Instructor Ing. Carlos Parra tiene más de 11 años de experiencia en Mantenimiento. Integrante del equipo de implantación de la técnica de Asset Management en las áreas de Explotación y Producción en Petróleos de Venezuela. Fue coordinador del proyecto de mejoramiento de la Confiabilidad Operacional en la Refinería El Palito y asesor del proceso de implantación del Reliability Centered Maintenance, en las áreas de petroquímica, refinación y producción de Petróleos de Venezuela. Evaluador y diseñador de herramientas de análisis Costo/Riesgo/Beneficio. Instructor autorizado por ASME para América Latina.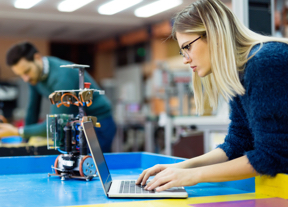 Get papers online in the ASME Digital Collection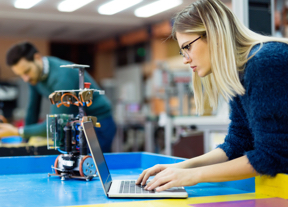 Find eBooks, journals, and proceedings papers
Sign up for content alerts
Sorry, we only have available spots for this course. Would you like to add those to your cart?