Inspección Basada en Riesgo I Un Sist...
Courses
Inspección Basada en Riesgo I - Un Sistema Integrado de Análisis de Riesgo, Aptitud para el Servicio y Análisis de Fallas
Course Type:
Online Instructor-Led Course
This product is sold through an ASME partner.
Please complete your purchase through their site
Length: 36 days CEUs: 2.30 PDHs: 23.00
10% de descuento
Usar código promocional: 21EL
El propósito de un programa de inspección es definir y realizar aquellas actividades necesarias para detectar el deterioro en servicio de los equipos antes de que se produzcan las fallas. El programa de inspección debe sistemáticamente identificar:
¿Qué tipo de daño se produce?
¿Dónde debe detectarse?
¿Cómo puede detectarse (Técnicas de inspección)?
¿Cuándo o con qué frecuencia debe inspeccionarse?
Contenido
Introducción
Herramientas básicas de gestión de riesgos.
Metodología API RP 580 / 581 para Inspección Basada en Riesgo
Determinación del ranking de criticidad de equipos
Desarrollo e implementación de un Programa de Inspección para reducir riesgos
Evaluación de la Aptitud para el Servicio por API 579
Análisis de Fallas
Diseño Basado en Riesgo Sistema integrado de Análisis de Riesgo, Aptitud para el Servicio y Análisis de Fallas
Presentación de casos
REQUISITO: Los participantes deben de contar con la práctica recomendada API RP 581 (Edición 2000 ó 2008)
Preguntas Frecuentes Campus Virtual ASME
ING. VANESA ANDREA CASARIEGO
Magister en Ciencia y Tecnología de los Materiales de la CNEA/USAM (Comisión Nacional de Energía Atómica/ Universidad de San Martín.
Ingeniera Química de la UBA (Universidad de Buenos Aires).
Actualmente se desempeña como Ingeniera consultora de gestión de integridad y riesgo de activos en diversos proyectos para Repsol YPF, Pluspetrol, Petrobrás, entre otros.(Argentina, Perú y Bolivia)
Experiencia en el dictado del curso Ciencia y Tecnología de Los Materiales en la Universidad Austral.
Ha participado en el Proyecto de investigación de plásticos Biodegradables (CNEA/UnSam).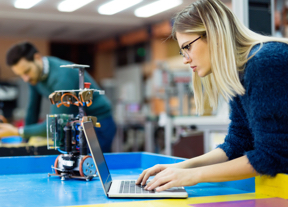 Get papers online in the ASME Digital Collection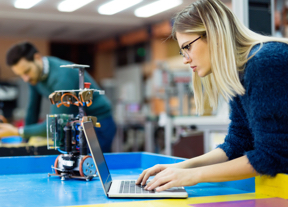 Find eBooks, journals, and proceedings papers
Sign up for content alerts
Sorry, we only have available spots for this course. Would you like to add those to your cart?