Gestión de Integridad de Recipientes ...
Courses
Gestión de Integridad de Recipientes, Calderas y Tuberías a Presión
Course Type:
Online Instructor-Led Course
This product is sold through an ASME partner.
Please complete your purchase through their site
Length: 36 days CEUs: 2.30 PDHs: 23.00
10% de descuento
Usar código promocional: 21EL
Código:
DESCRIPCIÓN DEL CURSO
Este curso introduce a los principales Códigos y Normas utilizadas en la inspección en servicio y mantenimiento de integridad de Recipientes a Presión, Tuberías y otros equipos presurizados
Cubre procesos utilizados para evaluar y asegurar su integridad para la continuidad en la operación de estos equipos en forma segura y económica. Introduce a los aspectos más importante de la normativa a considerar como: NBIC, National Board Inspection Code, API 579 para evaluación nivel 1 de los defectos más comunes y procedimientos de reparación estandarizados por ASME PCC2.
TEMARIO
Introducción a la normativa.
Requerimientos y lineamientos del NBIC, ASME y API.
Mecanismos de degradación.
Tipo y técnicas de inspección.
Frecuencias de inspección.
Evaluación de vida remanente y espesor de retiro.
Análisis para cambio de condiciones de operación.
Requerimientos aplicables a reparaciones.
Requerimientos aplicables a modificaciones y alteraciones al diseño.
Reemplazo de materiales y partes.
Criterios para definir necesidad de realizar pruebas de presión.
Documentación requerida.
Introducción a la Aplicación de API 579. Metodología y responsabilidades.
API 579-1: Evaluación nivel 1 para fractura frágil, perdida de espesor localizada y generalizada.
API 579-1: Tolerancias geométricas de recipientes y tuberías.
Procedimientos de reparación de acuerdo a ASME PCC 2.
Instructor: Ing. Rubén Rollino: Ingeniero mecánico con más de 25 años de experiencia en el diseño, fabricación, montaje y ensayos de tuberías, recipientes, calderas y otros componentes sometidos a presión, de acuerdo a código ASME y AD Merkblatt en la industria petroquímica, petrolera, termoeléctrica, Siderúrgica y Nuclear. Instructor autorizado ASME para la enseñanza oficial de Códigos y Estándares. Miembro de los consejos permanentes de certificación de inspectores de soldadura y soldadores de Argentina. Integrante de la junta calificadora de inspectores de soldadura.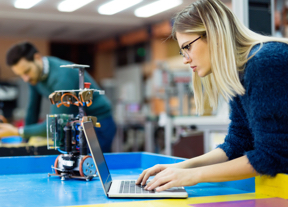 Get papers online in the ASME Digital Collection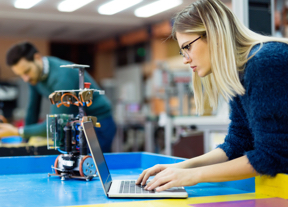 Find eBooks, journals, and proceedings papers
Sign up for content alerts
Sorry, we only have available spots for this course. Would you like to add those to your cart?