Design Analysis & Fabrication of Comp...
Courses
Design, Analysis & Fabrication of Composite Structures & Machine Applications
Course Type:
Public Course
This product is sold through an ASME partner.
Please complete your purchase through their site
Length: 2 days CEUs: PDHs:
CEUs: 1.5
PDHs: 15

Advanced composites are revolutionizing virtually every aspect of Mechanical Engineering, including thermal management and heat transfer. Industrial applications are now the largest user of composites, outstripping aerospace and sports equipment. There are vast and an increasing number of applications, including: wind turbines; energy storage flywheels; oil and natural gas exploration and production; natural gas and hydrogen vehicle storage tanks; fuel cells; high-speed and precision machinery; robots; coordinate measuring machines; optomechanical systems; semiconductor manufacturing equipment; automobile and truck engines, bodies, brakes and clutches; energy storage flywheels; gas turbine engines; process industries equipment; heat exchangers; data storage equipment; x-ray and other medical diagnostic equipment; prosthetics and orthotics; and electronic and optoelectronic packaging.

In addition to outstanding strengths and stiffnesses and low densities, composites offer unique and tailorable physical properties, including thermal conductivities that range from very low to many times that of copper and thermal expansions that can be varied from high to near zero. Electrically conducting and insulating materials are available. Composites and other advanced materials, some with ultrahigh thermal conductivities, are now used in thermal management applications, such as motor cover/heat sinks, servers, notebook computers, power modules, plasma displays, printed circuit boards, heat sinks, laser diode, LED and photovoltaic packaging.

Composites include a wide range of polymeric, metallic, ceramic and carbon materials having both high-temperature and low-temperature capabilities, making them useful for applications such as gas turbine engines, automobile and aircraft brakes, process industries equipment and cryogenic systems.

This course provides and in-depth presentation of design, analysis and manufacturing methods for composites, with an emphasis on polymer matrix composites, which are the most widely used.

You will learn to:
Identify the advantages, disadvantages and properties of the four classes of composites: polymer matrix-, metal matrix-, ceramic matrix- and carbon matrix-.
Identify key reinforcements and matrix materials
Describe the revolutionary advances in thermal management and heat transfer materials
Explain the industrial, commercial and aerospace/defense applications
Explain how to design cost-effective, reliable products, avoiding common pitfalls
Explain the analysis methods
Manufacturing methods
Describe applications
Explain how to employ nondestructive evaluation
Describe lessons learned
Describe future trends, including nanocomposites


Who Should Attend
Job Titles: Design Engineers, Analysts, Materials Engineers and Scientists, Manufacturing Engineers, Quality Assurance Engineers, Engineering Managers, R&D Engineers and Scientists, Product Development Engineers

Industries: power generation and storage; automotive; aerospace/defense; process industries; heat transfer; high-speed machinery; precision machinery; optomechanical systems; sports equipment; biomedical engineering; medical equipment, including x-ray, computer-aided tomography, magnetic resonance imaging; electronic, laser diode, LED and photovoltaic packaging
Dr. Carl Zweben is an internationally recognized expert on composite materials and structures. He has over 40 years of commercial and aerospace experience in many aspects of composite materials technology, including: design, manufacturing, product development, material development and characterization, test method development, material and structural testing, and basic research in micromechanics and material behavior. He also has served as an expert witness. He has taught over 250 short courses on three continents for Technical Societies, Universities and in-house at Fortune 500 companies.

Dr. Zweben is a Life Fellow of ASME International, a Fellow of ASM International and the Society for the Advancement of Material and Process Engineering (SAMPE), an Associate Fellow of the American Institute of Aeronautics and Astronautics (AIAA) and a Life Member of the American Society of Civil Engineers. He is also a Distinguished Lecturer for ASME and AIAA. He has received many honors, and was the first to win both the GE Engineer-of-the-Year and One-in-a-Thousand Awards.

Dr. Zweben pioneered a wide range of commercial and aerospace composite applications, including machine components, thermal management, microelectronic and optoelectronic packaging, optomechanical systems, marine structures, spacecraft and aircraft structures, rocket motor cases, Civil Engineering structures, automobiles, rapid transit vehicles, robots, flywheels, wind turbines, antennas, pressure vessels, weapon systems and sports equipment.
PD567 Design, Analysis, and Fabrication of Composite Structure, Energy, and Machine Applications

Day One
Introduction
Basic Characteristics of Composite Materials
Reinforcements
Overview of Properties and Test Methods
Properties of Polymer Matrix Composites
Properties of Metal Matrix Composites
Properties of Ceramic Matrix Composites
Properties of Carbon Matrix Composites, Including Carbon/Carbon Composites
Current applications
Overview of Advanced Thermal Management Materials and Applications
Day Two
Manufacturing Methods for Composites (emphasis on polymer matrix composites)
Design of Composite Structures and Machine Components
Analysis of Composite Structures and Machine Components
Bonded and Mechanical Joints
Nondestructive Evaluation
Lessons Learned
Future Developments, Including Nanotechnology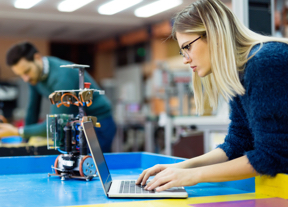 Get papers online in the ASME Digital Collection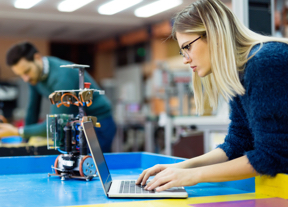 Find eBooks, journals, and proceedings papers
Sign up for content alerts
Sorry, we only have available spots for this course. Would you like to add those to your cart?