Código ASME Sección VIII Div. 1 Diseñ...
Courses
Código ASME Sección VIII Div. 1 Diseño, Construcción e Inspección de tanques y recipientes de presión
Course Type:
Online Instructor-Led Course
This product is sold through an ASME partner.
Please complete your purchase through their site
Length: 36 days CEUs: 2.30 PDHs: 23.00
10% de descuento
Usar código promocional: 21EL
Objetivo:
Introducción y estudio de las principales reglas y requerimientos del código ASME sección VIII división 1, para lograr una aplicación segura y económica. Se estudiarán antecedentes, organización, materiales, cargas, temperaturas máximas y mínimas de diseño, reglas de diseño para presiones interna y externa, fabricación, inspección, pruebas ensayos y certificación de recipientes a presión. El aprendizaje será reforzado mediante la resolución de ejercicios de forma de posibilitar el dominio de los principales requerimientos aplicables al diseño, construcción e inspección de los recipientes mas comunes.
Temario :
- Introducción, antecedentes y alcance
- Materiales
- Temperaturas máximas y mínimas y presiones de diseño.
- Cargas y esfuerzos máximos admisibles del material.
- Diseño a condiciones de presión interna.
- Diseño a condiciones de presión externa. Anillos de refuerzo.
- Refuerzo de huecos para conexiones.
- Conexiones y su cálculo.
- Superficies arriostradas. Ligamentos
- Soporte de los tanques y cargas en las conexiones.
- Fabricación. Tolerancias. Requerimientos de soldadura.
- Impacto y tratamientos térmicos.
- Inspección y pruebas.
- Documentación y certificación.
- Accesorios para el alivio de presiones.
- Apéndices obligatorios y opcionales.
¿A quién va dirigido?
Ingenieros, técnicos y personal de fabricación, montaje, inspección, ensayos, diseño, ingenieria, garantía de calidad, operación y mantenimiento de empresas de ingeniería, construcción y montaje, operadores, autoridades regulatorias, universidades, inspectores, y profesionales independientes.
Instructor: Ing. Rubén Rollino: ASME Authorized Instructor. Es ingeniero mecánico, con más de 20 años de experiencia en el diseño, fabricación, montaje, inspección y ensayos de tuberías, recipientes, calderas y otros componentes sometidos a presión de acuerdo a código ASME y AD Merkblatt en la Industria Petroquímica, Petrolera, Siderúrgica y Nuclear. Instructor autorizado por ASME para la enseñanza oficial de Códigos y Estándares. Miembro de los consejos permanentes de certificación de inspectores de soldadura, Jefe de Garantía de Calidad, Inspección y Soldadura.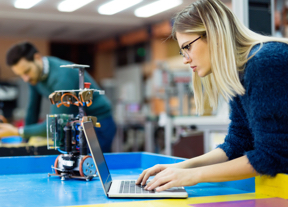 Get papers online in the ASME Digital Collection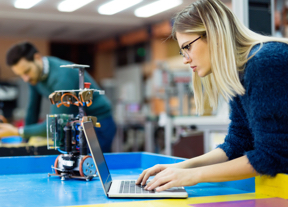 Find eBooks, journals, and proceedings papers
Sign up for content alerts
Sorry, we only have available spots for this course. Would you like to add those to your cart?