Código ASME Sección IX Soldadura Desa...
Courses
Código ASME Sección IX - Soldadura: Desarrollo y calificación de Procedimientos y Soldadores
Course Type:
Online Instructor-Led Course
This product is sold through an ASME partner.
Please complete your purchase through their site
Length: 43 days CEUs: 2.30 PDHs: 23.00
10% de descuento
Usar código promocional: 21EL
Descripción del curso:
Este curso ofrece explicaciones y aplicaciones del Código ASME Sección IX , revisando los conceptos básicos de metalurgia de la soldadura, procesos de soldadura por arco clásicos, selección de aportes, y su aplicación con las distintas Secciones del Código ASME de Construcción de Calderas y Recipientes de Presión, y el Código B-31 de Cañerías.
El participante ganara experiencia en temas de metalurgia básica de soldadura, variables de los procesos de soldadura por arco y selección de consumibles de soldadura y, con especial énfasis, aprenderá a desarrollar un procedimiento de soldadura, a realizar su calificación de acuerdo al Código, y los requerimientos para realizar la calificación de soldadores. Durante el curso, realizara ejercicios que le permitirán fortalecer los conocimientos adquiridos, e intercambiara experiencias con sus pares.
¿A quién va dirigido?
Ingenieros de soldadura, técnicos, contratistas y personal de soldadura, auditores de calidad, personal de mantenimiento, de inspección, y todo aquel cuya actividad se encuentre relacionada con la soldadura.
Objetivos:
Al final de este curso, los participantes deberán conocer el universo de las variables que intervienen en una Especificación de Procedimiento de Soldadura y tener los criterios necesarios para desarrollar y calificar un procedimiento de soldadura y dirigir la calificación de Soldadores.
Preguntas Frecuentes Campus Virtual ASME
Instructor: Ing. Rubén Rollino: ASME Authorized Instructor. Es ingeniero mecánico, con más de 20 años de experiencia en el diseño, fabricación, montaje, inspección y ensayos de tuberías, recipientes, calderas y otros componentes sometidos a presión de acuerdo a código ASME y AD Merkblatt en la Industria Petroquímica, Petrolera, Siderúrgica y Nuclear. Instructor autorizado por ASME para la enseñanza oficial de Códigos y Estándares. Miembro de los consejos permanentes de certificación de inspectores de soldadura, Jefe de Garantía de Calidad, Inspección y Soldadura.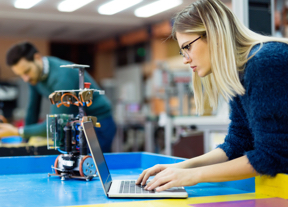 Get papers online in the ASME Digital Collection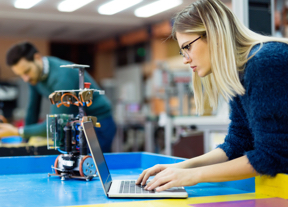 Find eBooks, journals, and proceedings papers
Sign up for content alerts
Sorry, we only have available spots for this course. Would you like to add those to your cart?