Código ASME B31.4 Tuberías de Transpo...
Courses
Código ASME B31.4 Tuberías de Transporte de Hidrocarburos líquidos y otros líquidos
Course Type:
Online Instructor-Led Course
This product is sold through an ASME partner.
Please complete your purchase through their site
Length: 36 days CEUs: 2.30 PDHs: 23.00
10% de descuento
Usar código promocional: 21EL
DESCRIPCION:
Ofrecer a los participantes las bases y conocimientos necesarios para una apropiada, económica y segura aplicación de los requerimientos del Código B31.4 para el diseño, construcción, inspección, ensayos, operación y mantenimiento de tuberías de de transporte de hidrocarburos líquidos y otros líquidos.
Explicar los conceptos principales del Código, las prácticas recomendables y no recomendables incluyendo la historia del Código y las responsabilidades, de forma tal de ayudar al personal de ingeniería, fabricante, montadores, inspectores, operador y autoridades regulatorias a prevenir fallas.
TEMARIO:
‐ Historia, organización, alcance e intención del Código ASME B31 y de la sección B31.4.
‐ Diseño por presión de componentes de tubería.
‐ Tensiones admisibles y sus límites, flexibilidad, expansión y soporte de tuberías.
‐ Especificaciones, tubos y componentes aceptados por la sección.
‐ Selección y aplicaciones de componentes de tubería.
‐ Refuerzo requerido en derivaciones.
‐ Soldadura: Detalles típicos, calificación, inspección y ensayos
‐ Materiales aceptables y limitaciones.
‐ Requerimientos dimensionales.
‐ Construcción, soldadura e instalación.
‐ Especificaciones de procedimiento de soldadura. API 1104 vs ASME BPVC Sección IX.
‐ Inspección y ensayos.
‐ Requerimientos para líneas offshore.
‐ Procedimientos de operación y mantenimiento.
DURACION:
6 semanas
Ing. Rubén Rollino: ASME Authorized Instructor. Es ingeniero mecánico, con más de 20 años de experiencia en el diseño, fabricación, montaje, inspección y ensayos de tuberías, recipientes, calderas y otros componentes sometidos a presión de acuerdo a código ASME y AD Merkblatt en la Industria Petroquímica, Petrolera, Siderúrgica y Nuclear. Instructor autorizado por ASME para la enseñanza oficial de Códigos y Estándares. Miembro de los consejos permanentes de certificación de inspectores de soldadura, Jefe de Garantía de Calidad, Inspección y Soldadura.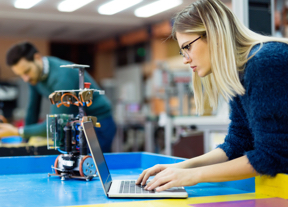 Get papers online in the ASME Digital Collection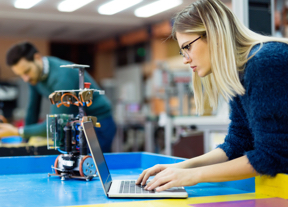 Find eBooks, journals, and proceedings papers
Sign up for content alerts
Sorry, we only have available spots for this course. Would you like to add those to your cart?