PD785 - ASME BPV Code Section VIII Di...
Courses
ASME BPV Code, Section VIII, Division 1: Construction of Pressure Vessels
Course Type:
Public Course
This product is sold through an ASME partner.
Please complete your purchase through their site
Length: 3 days CEUs: 2.30 PDHs: 23.00
Save up to €870 by enrolling in PD787; a combo course consisting of this course (PD785) and PD786, "Overview of In-service Codes for Inspection, Repairs, and Alterations of Pressure Equipment."

Based on the rules for pressure vessel construction, this course is a comprehensive introduction to the requirements of Section VIII, Division 1 including background, organization, design, materials, fabrication, inspection, testing and documentation of pressure vessels. It covers the more commonly applied subsections and paragraphs, and includes a practical discussion of individual problems and situations. Designed primarily for beginners, experienced vessel designers, who would like to update their knowledge of the Code, will also benefit from attending.
Special feature includes: how to apply the Code requirements to a real life example of a vessel and review the lessons learned via case studies.
Special Requirements
A calculator is required. It is suggested (but not required) that you bring the latest edition of the ASME codebook, BPVC Section VIII-Rules for Construction of Pressure Vessels Division 1.
You Will Learn To
Describe the background of the Code
Explain how to apply the Code rules to more common design and fabrication situations
Identify the calculations for some of the loadings and situations not addressed by the Code
Describe the preparation of design specifications, design reports, data reports, and other documentation
Outline
Click HERE to review the course outline.
Who Should Attend
Those involved with the purchase, design, fabrication, or inspection of pressure vessels. Some technical background will be helpful, but attendees are not required to have an Engineering degree or previous work experience in the subject matter.
To take this course in the U.S., please click HERE.
Robert Kauer (Dipl.-Ing., Dr.-Ing.) received his engineering degree at the Technical University of München in 1991. Since then, he has been working in the field of pressure vessel and piping technology, starting as an R&D engineer at the Institute of Pressure Vessel and Piping (PVP) Design, Experimental Stress Analysis and Plant Engineering in Munich. Since joining TÜV SÜD, Dr. Kauer has managed various national and international projects related to design, structural reliability, Fitness for Service, and inspection programme development for nuclear and non-nuclear applications in pressure vessel and piping technology. He is ASME Authorized Inspector Supervisor and is member of various national and European committees including ASME International Working Group Germany. Currently, Dr. Kauer is responsible for consulting projects related to Fitness for Service, Asset Integrity, and Process Safety Excellence at TÜV SÜD Industry Service, Munich.

Hugo Julien, P.Eng., began his career, in the field of pressure equipment and storage tanks, as Designer and Quality Manager at HC Vidal Ltd. (1998 to 2002). He then worked as Quality Systems Manager at Xebec, Inc. (2002 to 2007). Since 2007, he has been the Mechanical Integrity Advisor at GCM Consultants. An active ASME/CSA member, he is also a certified API 510, API 570, API 571, and CSA W178.2 Level II (CSA B31.3, ASME W47.1/W59, and CSA Z662) inspector. Mr. Julien graduated from l'École Polytechnique de Montréal (1997) in Mechanical Engineering, specializing in Manufacturing. He is a member of the following professional engineering associations: Quebec (OIQ), Ontario (PEO), British Columbia (APEGBC), Alberta (APEGA), Saskatchewan (APEGS), and Newfoundland/Labrador (PEGNL).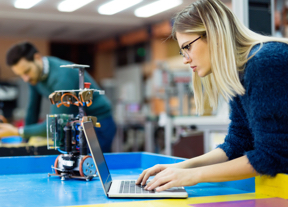 Get papers online in the ASME Digital Collection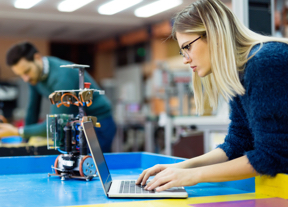 Find eBooks, journals, and proceedings papers
Sign up for content alerts
Sorry, we only have available spots for this course. Would you like to add those to your cart?