Issue 23 - Spring 2016
May 17, 2016
Standards & Certification Update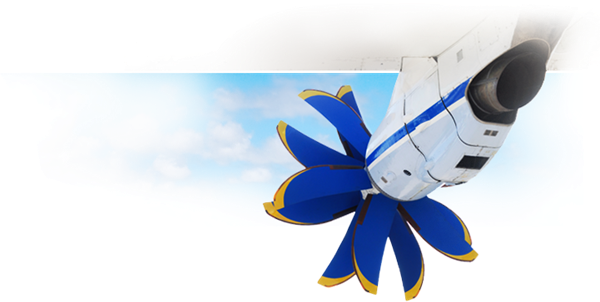 Spring 2016 EDITION
A quarterly newsletter to keep you informed about ASME Standards & Certification activities
To subscribe or unsubscribe, email S&CNewsletter@asme.org. Have feedback? Please email your thoughts to S&CNewsletter@asme.org
Commemorations Planned for 100th Anniversary of B30 Crane Standards
2016 will mark the 100-year anniversary of ASME's B30 Safety Standard for Cableways, Cranes, Derricks, Hoists, Hooks, Jacks, and Slings. In 1916 an eight-page "Code of Safety Standards for Cranes" was presented at the annual meeting of ASME, since that time, ASME has continually maintained and advanced safety standards for the crane industry. The B30 Committee has expanded the initial Code to meet the needs of industry into a suite of standards that govern the design, inspection, testing, operation, and maintenance of numerous crane types and related lifting hardware. A special reception is being planned for the meetings of the B30 committees taking place in Clearwater, FL, from September 18-22, 2016.
To purchase tickets to the dinner celebration or for more information, contact Kathryn Hyam (+1.646.957.1358).
Incoming Council on Standards and Certification Members Announced
On April 15, 2016, Shou Binan, Thomas Kurfess, Michel Margat, and Steven Wallace were appointed by the ASME Board of Governors as members-at-large on the ASME Council on Standards and Certification.
Dr. Binan, a professor at the China Special Equipment Inspection and Research Institute, has aided in the development of over 30 Chinese pressure equipment standards and over 50 industry standards. Currently, he serves as the Chair of the Boiler and Pressure Vessel Code Section II (Materials) China International Working Group.
Dr. Kurfess, a professor at the Georgia Institute of Technology, has nearly thirty years of educator experience in the field of Mechanical Engineering. Dr. Kurfess recently served as Assistant Director for Advanced Manufacturing in the Executive Office of the President of the United States, where he was responsible for engaging the federal sector and the greater scientific community to identify possible areas for policy actions related to manufacturing. Kurfess oversaw the coordination of federal advanced manufacturing R&D, addressing issues related to technology commercialization, identifying gaps in current federal R&D in advanced manufacturing, and developing strategies to address these gaps.
Mr. Margat, a codes and standards manager at APAVE, has provided technical assistance for training on ASME standards and related international directives and standards. He is currently the chairman of the Conformity Assessment Body Forum, an alliance of Notified Bodies under the European Commission's New Approach Notified and Designated Organisations
Mr. Wallace, an engineer/scientist at Boeing, has a wealth of technical experience in the development of machining technology. Currently, he serves as chair of ASME's Board on Standardization and Testing, member of ASME's Board on Codes and Standards Operations, and serves or has served as member and/or officer on numerous other committees.
In addition, Samuel J. Korellis, a principle technical leader at the Electrical Power Research Institute, has been nominated as the next senior vice president, Standards & Certification and chair of the Council. Mr. Korellis is a Fellow of ASME and has served in a number of leadership roles, particularly in areas involving the Society's standards and certification processes. He currently serves as chair of the Board on Strategic Initiatives, vice chair of the Council on Standards and Certification, and a member of numerous other boards and technical committees, and is the immediate past chair of the ASME Energy and Environmental Standards Advisory Board. His three-year term as sr. vice president and chair will begin July 1, 2017.
Nuclear Board and Boiler Code Section III Standards Committee to Meet in China
Beginning on September 19, 2016 in Shanghai, China, the ASME Board on Nuclear Codes and Standards will be meeting in conjunction with the Boiler and Pressure Vessel (BPV) Section III Standards Committee on Construction of Nuclear Facility Components. The event will mark the first time the Nuclear Board and the BPV Section III Standards Committee will convene a workshop and their committee meetings in conjunction with the China International Working Groups, specifically those supporting BPV Section II Materials, Section III Construction of Nuclear Facility Components, and Section XI Inservice Inspection of Nuclear Power Plant Components.
Additionally, the standards activities related to Operation and Maintenance, Nuclear Quality Assurance, and Nuclear Risk Management standards will also be discussed. The interaction is expected to help identify issues and objectives for their respective standards, ultimately leading to the standards being more broadly acceptable and easily applied for nuclear power applications in China and potentially in other jurisdictions around the world. With the rapid pace of development of China's nuclear power industry, the occasion will be a timely opportunity to identify new technologies, applications and practices to be considered in ASME's nuclear standards development.
For more information, contact Christian Sanna (+1.212.591.8513)
ASME Participates in America Makes & ANSI Additive Manufacturing Standardization Collaborative
On March 31st, ASME was among the organizations participating in the inaugural meeting of the America Makes & ANSI Additive Manufacturing Standardization Collaborative (AMSC) held in Philadelphia, PA.
America Makes – also known as the National Additive Manufacturing Innovation Institute – was established in 2012 as a public-private partnership to enable technology research, discovery, creation, and innovation in additive manufacturing and 3D printing.
The purpose of the AMSC will be to coordinate and accelerate the development of industry-wide additive manufacturing standards and specifications consistent with the needs of stakeholders. ASME has several emerging standards activities in the area of additive manufacturing, including in the areas of geometric dimensioning and tolerancing (Y14.46), verification and validation (V&V-50), and pressure retaining equipment.
For more information, contact Steve Weinman (+1.212.591.7002)
ASME Participates in Be an Engineer at the Engineering Expo
On April 3rd, ASME was among the over 100 colleges, engineering firms and professional societies participating in the Be an Engineer at the Engineering Expo held at White Plains High School in White Plains, NY.
Be an Engineer at the Engineering Expo was established in 2003 as an annual event drawing high school and middle school students and their parents looking to learn about educational opportunities in engineering.
ASME Standards & Certification staff were on hand at the event to answer questions and enlighten the students about engineering as a profession and how standards and certification are an important part of engineering and vital to the safe and efficient operation of virtually every part of our infrastructure.
For more information, visit ASME's Career & Education and Standards & Certification Hubpages.
ASME Participates in the Girls in Technology Sharing Our Success Program
On April 14th, ASME staff was among guest speakers and professionals in science, technology, engineering and math (STEM) fields participating in the Sharing our Success Program held at Telos in Ashburn, VA.
Girls in Technology "Sharing our Success" Program is in its third year of operation and is designed for girls in grades 4 through 12. The goal of the program is to raise awareness and nurture interest in careers in STEM fields. To date, the program provided opportunities to over 500 girls to meet women in STEM professions, learn about their personal career experiences and participate in panel discussions.
ASME Standards & Certification staff member Kathryn Hyam, P.E. was on hand to answer questions and provide her perspective about engineering as a profession as well as to underscore the positive role of standards and certification in everyday life.
For more information, visit ASME's Career & Education and Standards & Certification hubpages.
Nuclear Standards Development and International Working Group Formation In Argentina
Over 50 participants attended an ASME workshop held on April 18-19, 2016 in Buenos Aires, Argentina as a part of ASME's continued support of Argentina's development of draft regulations for boilers and pressure vessels. Not only did the workshop provide the opportunity for members of industry, government, and academia to better understand ASME's portfolio of products and services and standards development process and tools, but it helped underscore specific codes and standards needs in Argentina. As a result of strong interest, ASME will be proceeding with the establishment of ASME Argentina working groups on Nuclear Components (BPV Section III) and Nuclear Inservice Inspection (BPV Section XI).
For more information, contact James Ramirez (+1.212.591.8033).
ASME Provides Ongoing Support for Nuclear Standards and Technology Convergence
AFCEN, a French technical association that produces standards for the design, construction and in-service inspection of components for use in industrial or experimental nuclear facilities, held its general meetings on March 23-24 in Paris, France. The event included a workshop focused on the comparison of state-of –the-art welding practices in used in ASME's and AFCEN's nuclear codes, as well as updates on ASME's activities relating to the environmental effects on fatigue.
Participation in this workshop and meetings is in support of ASME's efforts on the Standards Development Organization Convergence Board, an initiative launched by the Organization for Economic Cooperation and Development's Nuclear Energy Agency Multinational Design Evaluation Program to facilitate the global harmonization of technical code requirements.
For more information, contact
Ryan
Crane
(+1.212.591.7004)
SPOTLIGHT ON – RECOGNITION AT THE MAY 2016 BOILER CODE WEEK
ASME commemorated the 150-year anniversary of the founding of the Hartford Steam Boiler Inspection and Insurance Company (HSB) at its most recent Boiler Code Committee meetings held in Orlando. Founded in 1866 in response to the growing frequency of industrial boiler explosions, HSB was one of the first organizations to use inspections as a way to incentivize safety and help manage risk. In the process, they became a leading technical organization in the area of boiler and pressure vessel design, operation, inspection and maintenance. They have been key contributors to the development and promotion of ASME's Boiler and Pressure Vessel Code since its first edition in 1915, and have grown to become a global leader in providing insurance and inspection services for equipment beyond boilers, including water supply, heating and cooling, electrical power, refrigeration, telecommunications systems. To mark the achievement ASME staff presented HSB with a plaque noting "the 'Hartford Standards' adopted by U. S. boiler manufacturers in 1889 to your continuous and unwavering support for the ASME Boiler and Pressure Vessel Code and Conformity Assessment programs." during a special ceremony on May 11, 2016.
Also on May 11th, Ms. Madiha El Mehelmy Kotb, head of the Pressure Vessels Technical Services Division for Regie du batiment du Quebec, was presented with the National Board of Boiler and Pressure Vessel Inspectors (NBBI) 2016 Safety Medal. This award, the highest honor bestowed by the National Board, recognizes significant safety contributions with the boiler and pressure vessel industry.
Ms. Kotb, who has been a proactive National Board member for 25 years as Chief Boiler Inspector for the Province of Quebec, is a past president of ASME, recipient of the distinguished Canadian Standards Association Award of Merit, and an ASME Fellow.
Have something noteworthy to share? Submit it to S&CNewsletter@asme.org
See full listing of recently published standards
ASME STANDARDS TECHNOLOGY LLC PUBLICATIONS
See full listing of ASME Standards Technology Publications
ASME STANDARDS OPEN FOR ANSI PUBLIC REVIEW
Public comments may be submitted on proposed new ASME Standards drafts and on proposals to revise, reaffirm, or withdraw approval of existing ASME Standards.
Public Review of Boiler and Pressure Vessel Code Proposed Revisions
See full listing of ASME standards open for ANSI Public Review
NEW STANDARDS PROJECTS IN DEVELOPMENT
New Standards Projects are either first time editions or revisions of existing standards that are not on continuous maintenance.
See full listing of New Standards Projects
All meetings of ASME standards developing committees are free and open to the public.
A17 Escalator & Moving Walk Committee
Jun 01 2016 | Charleston, South Carolina, United States
ASME Annual Meeting
Jun 03 - Jun 08 2016 | Louisville, Kentucky, United States
A17 Hoistway & Emergency Operations Committee
Jun 13 - Jun 16 2016 | Montreal, Quebec, Canada
B73 Chemical Standard Pumps Standards Committee
Jun 15 - Jun 16 2016 | Houston, Texas, United States
Operation & Maintenance (OM) on Nuclear Power Plants Code Week
Jun 15 - Jun 17 2016 | Colorado Springs, Colorado, United States
Pressure Vessels For Human Occupancy
Jun 20 - Jun 23 2016 | Orlando, Florida, United States
A112/CSA Plumbing Material and Equipment Joint Committee
Jun 20 - Jun 24 2016 | Vancouver, British Columbia, Canada
A17 Earthquake Committee
Jun 21 - Jun 22 2016 | Rocky Mount, North Carolina, United States
Performance Test Code Committee Week with ASME Power
Jun 22 - Jun 30 2016 | Charlotte, North Carolina, United States
Bioprocessing Equipment (BPE) Committee
Sep 12 - Sep 15 2016 | Providence, Rhode Island, United States
B18 Fasteners Standards Committee and Subcommittee
Sep 14 2016 | Scottsdale, Arizona, United States
B30 Cableways, Cranes, Derricks, Hoists, Hooks, Jacks, and Slings Standards Committee
Sep 18 - Sep 22 2016 | Clearwater, Florida, United States
B31 Pressure Piping and Nonmetallic Committees Code Week
Sep 18 - Sep 23 2016 | Lake Buena Vista, Florida, United States
Board on Nuclear Codes and Standards and BPV Section III Standards Committee
Sep 18 - Sep 24 2016 | Zhangjiang, Shanghai, China
Nuclear Risk Management Meeting Joint Committee
Sep 19 - Sep 22 2016 | Pittsburgh, Pennsylvania, United States
Browse archived copies of S&C Update.